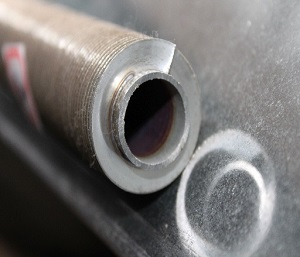 Laser weld finned tube
Production is running on seamless tube and 100 % laser welded fins to tube.
Materials are TP316L mainly, but all other in stainless steel 304 / 316 etc. could be done.
The base tube material can be 1.4404, 1.4301, and 1.5471.
The fin strip material could be 1.4301, 1.4404, and 1.4521.
Sample info: Tube is 22 x 20 mm, fin is 0,4 mm x 7 mm height, 11 fins per 1", laser welded finned Tubes can be made in various lenghtes from 50 cm – up to > 10 meters and different diameters.
Shipments will get send out from Jiangsu Province either Shanghai.
There has been done leap-forward development for of energy saving strategy.
Laser welded fins tube highly anti corrosive, for heat recovery, energy savings, etc. in vine / petrol / milk / food / chemical industries.
Links to Fin Tube: