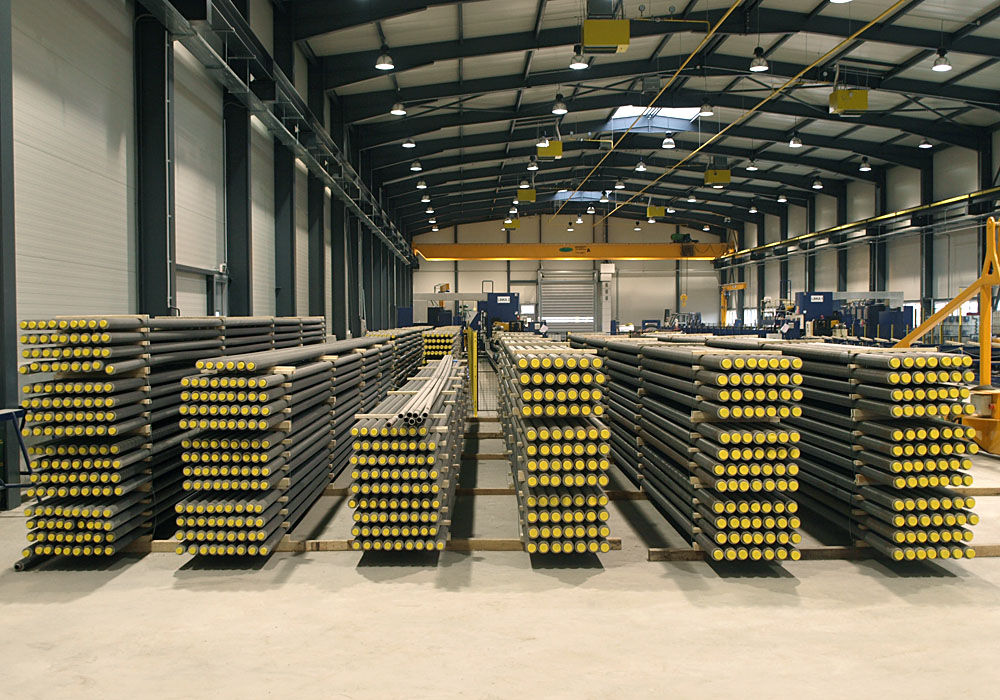 Shanghai T.S. Industrial Co.,Ltd focus on Finned Tubes, Fin Tube, and Finned Pipe used in Heat Exchangers, Boiler Economizers, Coolers and Heaters.We supply custom fin tubes and finned pipes in various material configurations that will increase the heat exchangers heat transfer rate and reduce operating costs.
With advanced high frequency resistance welding finned tube production line, annual production capacity of up to 4000 tons, the specifications of phi 22-273mm finned tube, according to national standards or customer requirements standard production. The company produces finned tubes (square fin tube, circular finned tube, spiral fin tube, H type finned tube, longitudinal fin tube, corrugated fin tube, spiral serrated fin tube, needle shaped fin tube, plate shaped fin tube, inner fin tube) can be applied to the boiler, air preheater etc.
Fintubes or called finned tubes are a major component for varies heat recovery system. The close connection between the Finning operation and the manufacturing plant allows significant savings in packaging and freight as well as working capital reduction as a result of "just-in-time" supply chain.
T.S. Industrial Supply and produce to custom requirement finned tubes. For high frequency resistance welding finned tube. The fin, either solid or serrated, in carbon, alloy or stainless steel is helically wound around the tube and resistance welded. For Extruded Finned Tube, Base tube can be carbon steel, alloy Tube and stainless steel, while fin can be aluminum and copper alloy. One typical product, we also produce extruded serrated finned tubes.For Bending, We can be on the bare tube also can be over the fin, is performed on-site with custom designed duplex benders.
Our typical finned tubes supply range, we supply both extruded fin tube and helical welded finned tubes, which mainly used for heat transfer industry. Specific type as Embedded Fin Tube also called G Type Fin Tube, L Fin Tube, LL Finned Tube, KL Finned Type also call knurled Finned Tube, Extruded Fin Tubes, Extruded Serrated Fin Tube, Square Fin Pipe also call H Fin Tube, Rectangular Fin Pipes also called Double H Fin Tube, Longitudinal Finned Tubes, Studded Tube and Nailhead Pipe, High Frequency Welded Serrated Fin Tube, High Frequency Welded Solid Fin Tube.
T.S. Industrial privately owned company and finned tube manufacturer. We are not owned by, nor do we own, any steel producers. Our independence from steel producers ensures that we are objective in matching exact customer needs in terms of quality, specifications, delivery.
T.S Industrial providing finned pipes products and services to the power plants, petrochemical industries, boiler & heat exchanger, nuclear station, paper, ship building sectors as well as refrigerating industries.
Incorporated with manufacturer and fabricators in China, we can supply in accordance with most international standards with high-qualified and cost-effective products. Our main strength lies in the heat exchanger tubular, especially finned tubes, which can be long up to twenty meters, and usually delivered in U-bent form.
We are confident that our expertise in this field will bring you high value-added products & services, and we are ready anytime to team up with your finned tube solutions.