Lord Fin Tube-Performance of laser welding finned tubes
Brief analysis of the performance requirements of the main products of laser welding finned tubes
Laser welded finned tube is a heat exchange element. In order to increase the heat exchange efficiency, fins are usually added on the surface of the product to increase the external surface area (or internal surface area) of the product, so as to meet the purpose of increasing the heat exchange efficiency.
Main performance requirements:
As a heat exchange element, it works for a long time under the working conditions of high temperature flue gas, such as harsh use environment, high temperature and high pressure and corrosive atmosphere, which requires that the product should have high performance indicators.
1. Anti-corrosion performance
2. Wear resistance
3. Low contact thermal resistance
4. High stability
5. Anti-ashing ability
The application field of laser welding finned tubes is constantly expanding, and the types and specifications of its products are increasing day by day. In order to facilitate the design and production of heat exchangers during operation, it is necessary to classify the products during operation. The combination of structures categorizes products and can be roughly divided into four types: heat exchange with air, heat exchange with flue gas, heat exchange with medium and refrigeration medium, and finned tubes for heat dissipation of electrical components.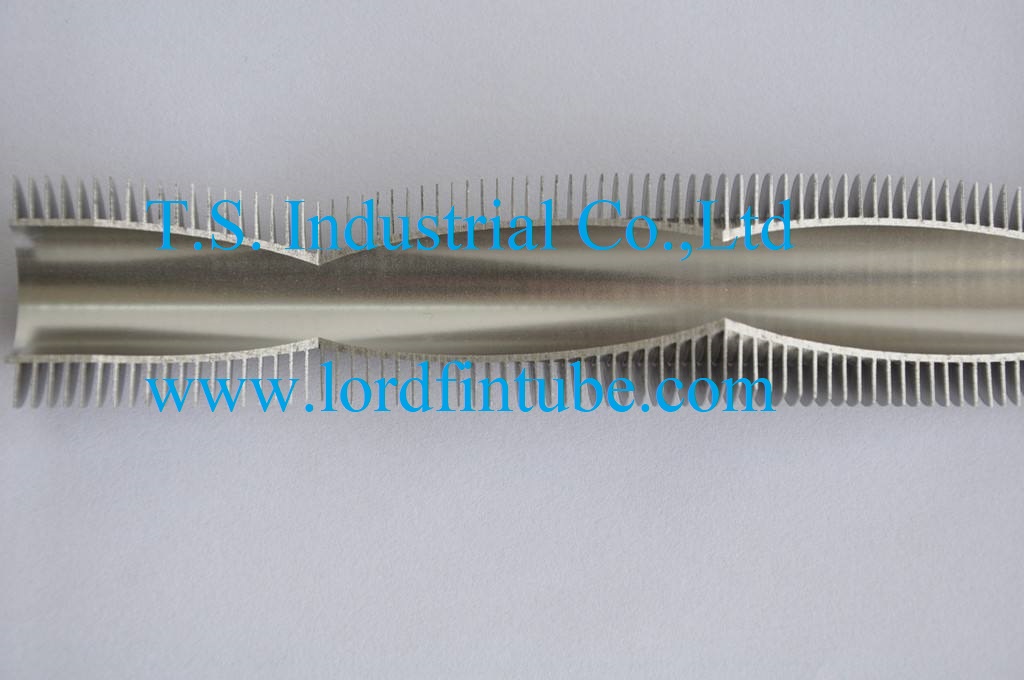 Breve análisis de los requisitos de rendimiento de los principales productos de tubos con aletas de soldadura láser
El tubo con aletas soldado con láser es un elemento de intercambio de calor. Con el fin de aumentar la eficiencia del intercambio de calor, generalmente se agregan aletas en la superficie del producto para aumentar el área de superficie externa (o área de superficie interna) del producto, a fin de cumplir con el propósito de aumentar la eficiencia del intercambio de calor.
Principales requisitos de rendimiento:
Como elemento de intercambio de calor, funciona durante mucho tiempo bajo las condiciones de trabajo de los gases de combustión a alta temperatura, como el ambiente de uso hostil, la alta temperatura y la alta presión y la atmósfera corrosiva, lo que requiere que el producto tenga indicadores de alto rendimiento.
1. rendimiento anticorrosión
2. resistencia al desgaste
3. Baja resistencia térmica de contacto
4. Alta estabilidad
5. capacidad anti-cenizas
El campo de aplicación de los tubos con aletas de soldadura láser se expande constantemente, y los tipos y especificaciones de sus productos aumentan día a día. Para facilitar el diseño y la producción de intercambiadores de calor durante la operación, es necesario clasificar los productos durante la operación. La combinación de estructuras clasifica los productos y se puede dividir aproximadamente en cuatro tipos: intercambio de calor con aire, intercambio de calor con gases de combustión, intercambio de calor con medio y medio de refrigeración, y tubos con aletas para la disipación de calor de los componentes eléctricos.
Kurze Analyse der Leistungsanforderungen der Hauptprodukte des Laserschweißens von Rippenrohren
Das lasergeschweißte Rippenrohr ist ein Wärmeaustauschelement. Um die Wärmeaustauscheffizienz zu erhöhen, werden üblicherweise Rippen auf der Oberfläche des Produkts angebracht, um die äußere Oberfläche (oder innere Oberfläche) des Produkts zu vergrößern, wodurch der Zweck der Erhöhung der Wärmeaustauscheffizienz erfüllt wird.
Hauptleistungsanforderungen:
Als Wärmeaustauschelement arbeitet es lange Zeit unter den Arbeitsbedingungen von Hochtemperatur-Rauchgas, wie z. B. rauen Einsatzbedingungen, hohen Temperaturen und hohem Druck sowie korrosiver Atmosphäre, was erfordert, dass das Produkt Hochleistungsindikatoren aufweist.
1. Korrosionsschutzleistung
2. Verschleißfestigkeit
3. Niedriger Kontaktwärmewiderstand
4. Hohe Stabilität
5. Anti-Asch-Fähigkeit
Das Anwendungsfeld des Laserschweißens von Rippenrohren wird kontinuierlich erweitert, und die Typen und Spezifikationen seiner Produkte nehmen von Tag zu Tag zu. Um die Konstruktion und Herstellung von Wärmetauschern während des Betriebs zu erleichtern, müssen die Produkte während des Betriebs klassifiziert werden Die Kombination von Strukturen kategorisiert Produkte und kann grob in vier Typen unterteilt werden: Wärmeaustausch mit Luft, Wärmeaustausch mit Rauchgas, Wärmeaustausch mit Medium und Kühlmedium sowie Rippenrohre zur Wärmeableitung elektrischer Komponenten.
Links to Lord Fin Tube: