Lord Fin Tube-Finned tube evaporator
Finned tube evaporator
Finned tube evaporator ,as a low-temperature heat exchanger of a refrigeration device, is a component that exchanges heat with a low-temperature heat source; in the cooling mode, the evaporator absorbs heat from the cold space and then releases heat to the high-temperature environment through the condenser; otherwise, it is in the heating mode The next is that the evaporator absorbs heat from the low temperature environment and discharges heat to the hot space through the condenser. The refrigerant in the condenser achieves constant pressure and heat release; in tea hair, it absorbs heat at constant pressure.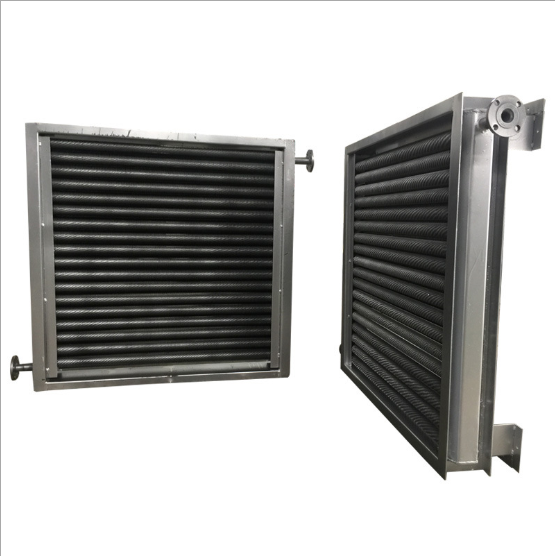 Scope of application
Mainly used in: chemical, food, paper, power, pharmaceutical and other applications.
Chemical industry
Pharmaceutical
energy
papermaking
food
HVAC
working principle
The most commonly used heat exchange element of finned tube cooler is finned tube, which uses ambient air as a cooling medium to cool or condense the high-humidity fluid in the tube. The advantages of long service life and low operating costs, etc. With the shortage of water resources and energy resources and the enhancement of environmental protection awareness, water-saving, energy-saving and pollution-free air coolers will be more widely used.
Evaporador de tubo con aletas
El evaporador, como intercambiador de calor de baja temperatura de un dispositivo de refrigeración, es un componente que intercambia calor con una fuente de calor de baja temperatura; en el modo de enfriamiento, el evaporador absorbe el calor del espacio frío y luego libera calor al ambiente de alta temperatura a través del condensador; de lo contrario, está en el modo de calefacción El siguiente es que el evaporador absorbe calor del ambiente de baja temperatura y descarga calor al espacio caliente a través del condensador. El refrigerante en el condensador logra una presión y liberación de calor constantes; en el cabello de té, absorbe calor a presión constante.
Ámbito de aplicación
Se utiliza principalmente en: química, alimentos, papel, energía, farmacéutica y otras aplicaciones.
Industria química
Farmacéutica
Energía
Fabricación de papel
Comida
Climatización
Principio de funcionamiento
El elemento de intercambio de calor más comúnmente utilizado en el enfriador de tubos con aletas es el tubo con aletas, que utiliza aire ambiente como medio de enfriamiento para enfriar o condensar el fluido de alta humedad en el tubo. No tiene fuente de agua y es adecuado para condiciones de proceso de alta temperatura y alta presión. Las ventajas de una larga vida útil y bajos costos de operación, etc. Con la escasez de recursos hídricos y recursos energéticos y la mejora de la conciencia de la protección del medio ambiente, se utilizarán más ampliamente los enfriadores de aire libres de contaminación, ahorro de agua y ahorro de energía.