Please find below details specs Finned Tubes and Return Bends as under:-
Tubes Outer Diameter: 25.40mm
Tube Wall Thickness 2.11mm
Tube of material:ASME SA192
No of fins:6.2 Fins per inch
Fin Material: SA 283 Grade
Fin Height: 10 mm High x1.0 mm thick
Arrangement of installation
No of Tubes as per Row:60 No of Rows:16
2) Seamless Cold Drawn Economizer Return Bends 180"
Bend Outer Diameter 25.40 mm
Bend Wall Thickness 2.41 mm
Size:152.4 x 200 mm Limb, Radius:63.5 mm
Bend Material: SA 213 GR-T11 CD
This is complete details BOQ Specs for above mentioned items. Please note that WAPDA will purchase these items regular through international Bidding for every Years.
Please working for this inquiry. Please confirm by return e-mail have you supplied this type finned tubes and return bends worldwide if yes than Please inform us. Please send me your budgetary prices by return for above mentioned items.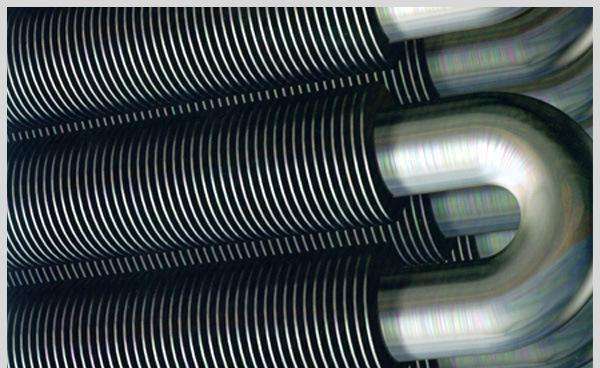 A continuación encontrará las especificaciones detalladas de los tubos con aletas y las curvas de retorno como se detalla a continuación:
1) Tubo de aletas helicoidales de alto sólido sin costura con embutido en frío sin costura
Diámetro exterior de los tubos: 25.40 mm
Grosor de la pared del tubo 2.11 mm
Longitud del tubo: 17490 mm
Tubo de material: ASME SA192
No de aletas: 6.2 aletas por pulgada
Material de aleta: SA 283 Grado
Altura de la aleta: 10 mm de alto x 1.0 mm de espesor
No de tubos según la fila: 60 No de filas: 16
2) Curvas de retorno del economizador estirado en frío sin costuras 180 "
Diámetro exterior de curvatura 25.40 mm
Espesor de pared curva 2.41 mm
Tamaño: 152,4 x 200 mm Miembro, Radio: 63,5 mm
Material de curvatura: SA 213 GR-T11 CD
Esto es detalles completos de las especificaciones BOQ para los artículos mencionados anteriormente. Tenga en cuenta que WAPDA comprará estos artículos regularmente a través de Ofertas internacionales por cada año.
Por favor trabajando para esta consulta. Confirme por correo electrónico de devolución si ha suministrado este tipo de tubos con aletas y devuelva las curvas en todo el mundo, en caso afirmativo, infórmenos. Envíenme sus precios presupuestarios por devolución para los artículos mencionados anteriormente.
Nachfolgend finden Sie Details zu Finned Tubes und Return Bends wie folgt: -
1) Nahtloses, kaltgezogenes, spiralförmig verwundetes, hochfestes, geripptes Rohr
Rohraußendurchmesser: 25,40 mm
Anzahl der Flossen: 6,2 Flossen pro Zoll
Flossenmaterial: SA 283 Grade
Flossenhöhe: 10 mm hoch x 1,0 mm dick
Anordnung der Installation
Anzahl der Röhren gemäß Reihe: 60 Anzahl der Zeilen: 16
Anzahl der Zeilen pro Pass: 2
2) Nahtlose kaltgezogene Economizer-Rücklaufbögen 180 "
Außendurchmesser der Biegung 25,40 mm
Größe: 152,4 x 200 mm Gliedmaßen, Radius: 63,5 mm
Biegematerial: SA 213 GR-T11 CD
Dies sind die vollständigen Details der BOQ-Spezifikationen für die oben genannten Artikel. Bitte beachten Sie, dass WAPDA diese Artikel regelmäßig über internationale Gebote für jedes Jahr kauft.
Bitte arbeiten Sie für diese Anfrage. Bitte bestätigen Sie per E-Mail, dass Sie diesen Typ mit Rippenrohren geliefert haben, und senden Sie Bögen weltweit zurück, wenn ja. Bitte informieren Sie uns. Bitte senden Sie mir Ihre Budgetpreise für die oben genannten Artikel zurück.