Lord Fin Tube-Laser welded finned tube Main advantages
As a heat transfer element, laser welded finned tube works in high temperature flue gas for a long time. For example, finned tube used in boiler heat exchanger is in bad environment, high temperature, high pressure and corrosive atmosphere, which requires that laser welded finned tube should have high performance requirements.
The high-performance finned tubes produced by our company can be used in high-performance heat exchangers in food processing, chemical industry, energy and electricity, medicine, railway power, mechanical and electrical equipment, military and other fields, as well as civil gas heating water heaters.
Laser welded finned tube Main advantages:
1. German laser laser welding
2. high specification stainless steel material selection
3. double trace of fin tube single welding
4. solid structure
5. fast uniform heat transfer
6. high corrosion resistance.
7. heat transfer efficiency is strong.
8. beautiful appearance
Finned tubes can achieve special production requirements, such as spiral coil and U shape.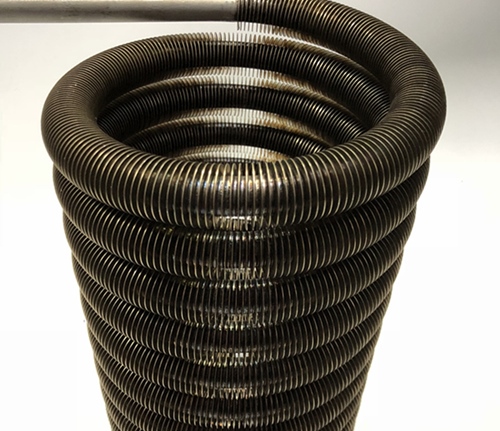 Links to Lord Fin Tube: