Lord Fin Tube-ASTM A234 WP5 Elbow
What is ASTM A234 WP5 Elbow?
The ASTM A234 WP5 elbow specification consists of wrought carbon steel and alloy steel in seamless and welded form. The ASTM A234 WP5 Pipe elbows are widely used in pressure vessel fabrication.
ASTM A234 is Standard Specification for Piping Fittings of Wrought Carbon Steel and Alloy Steel for Moderate and High Temperature Service.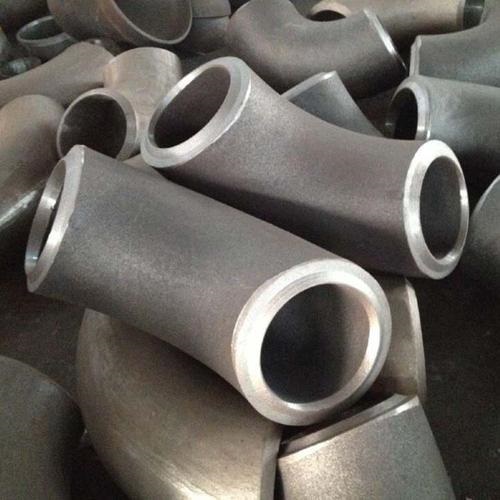 These ASTM A234 WP5 elbows have application under moderate to high temperatures and can also be effectively used in pressure piping systems. We are one of the top manufacturers of different ASTM A234 WP5 CL1 Pipe Fittings that are great in quality, durable, have better finishes, and reasonably-price. Furthermore, our SA234 Gr WP5 Alloy Steel Buttweld Fittings are available in different dimensions and can easily be customized according to the specifications given by our esteemed clients.
ASTM A234 WP5 Elbow helps in connecting pipes of different shapes and sizes for regulating the flow.
ASTM A234 WP5 Elbows are also very affordable and come in a variety of sizes that can be customized to meet the needs of the client. A234 WP5 material can be used to make a variety of pipe fittings, including:
The A234 WP5 Pipe Bend enables the system to reduce pressure changes.
The SA 234 WP5 Elbow is used to reverse the flow of fluid inside the pipe. When compared to short radius elbows, the ASTM A234 Gr WP5 long radius elbow has less frictional resistance to fluid. The speed of the directional changes is determined by the sweep of the A234 WP5 elbow.
ASTM A234 WP5 Elbow