Why does a heater use finned tubes?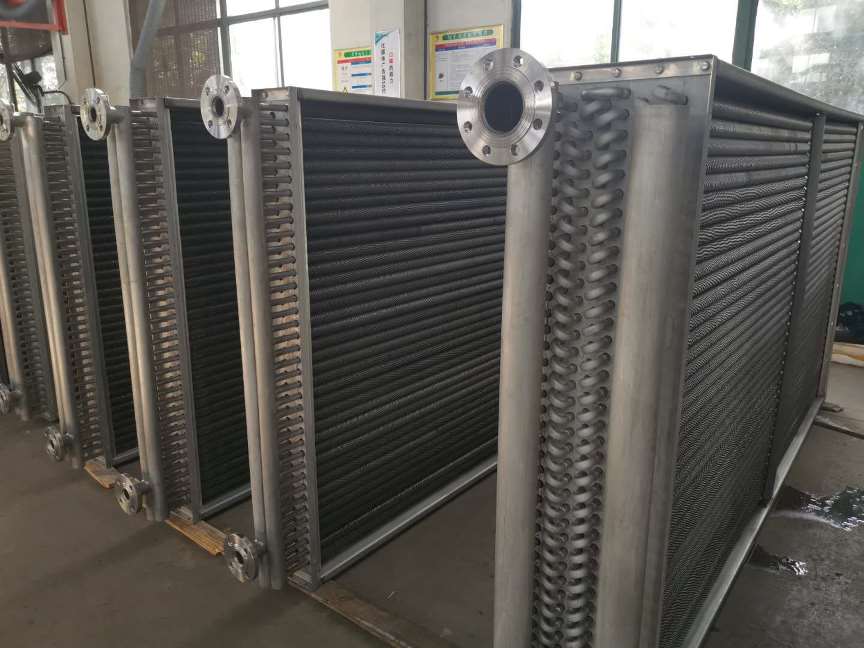 By providing fins, surface area increases per square meter of heat exchanger area. This increases heat transfer rate.
Finned tube heat exchangers
are mostly used for heat tranfer to air or gas.
Fins are provided to increase surface area of heat exchange, providing fins will increase addition area which comes in contact with water hence it will help to heat water at faster rates.
The finned tubes increase the surface area,. The more surface area that a heater has, the more efficiently it will transfer heat.
Heat works in three ways viz. Conduction, Convection and Radiation. Fins help in radiation of heat. Heater works on the basis of heat radiation.
Finned tube heat exchangers enable enhanced heat transfer area.
For a designer, heat calculation of required heat transfer area and optimum spacing of tubes to create the required surface area are two parts of the problem. Increased heat transfer area can mean increase in the heat exchanger efficiency. Finned Tubes provide for these requirements.