Lord Fin Tube-KLM Finned Tubes
KLM Finned Tubes Applications
The KLM finned tubes meet all the criteria for corrosion resistance required in such industrial sectors as:
• Oil refineries, chemical and petrochemical plants
• Natural gas compression stations
• Steel mills
• Steam condensation systems
• Household waste incineration plants
• With many other applications in the cooling systems of electrical transformers, in the railway and automotive industries
KLM Finned Tubes Manufacturing Process
The aluminum strip is formed in the same manner as the standard "L" fin with an additional step of knurling the fin's foot to the tube. The knurling enhances both the mechanical contact and thermal transfer properties.
Advantage of KLM fin system
• Full protection of bare tube against corrosion.
• Successfully tested at service temperatures up to 320 ° C.
• Unique combination of high thermal performance and stresses resistance with atmospheric corrosion protection.
• KLM can replace any type of finned tubes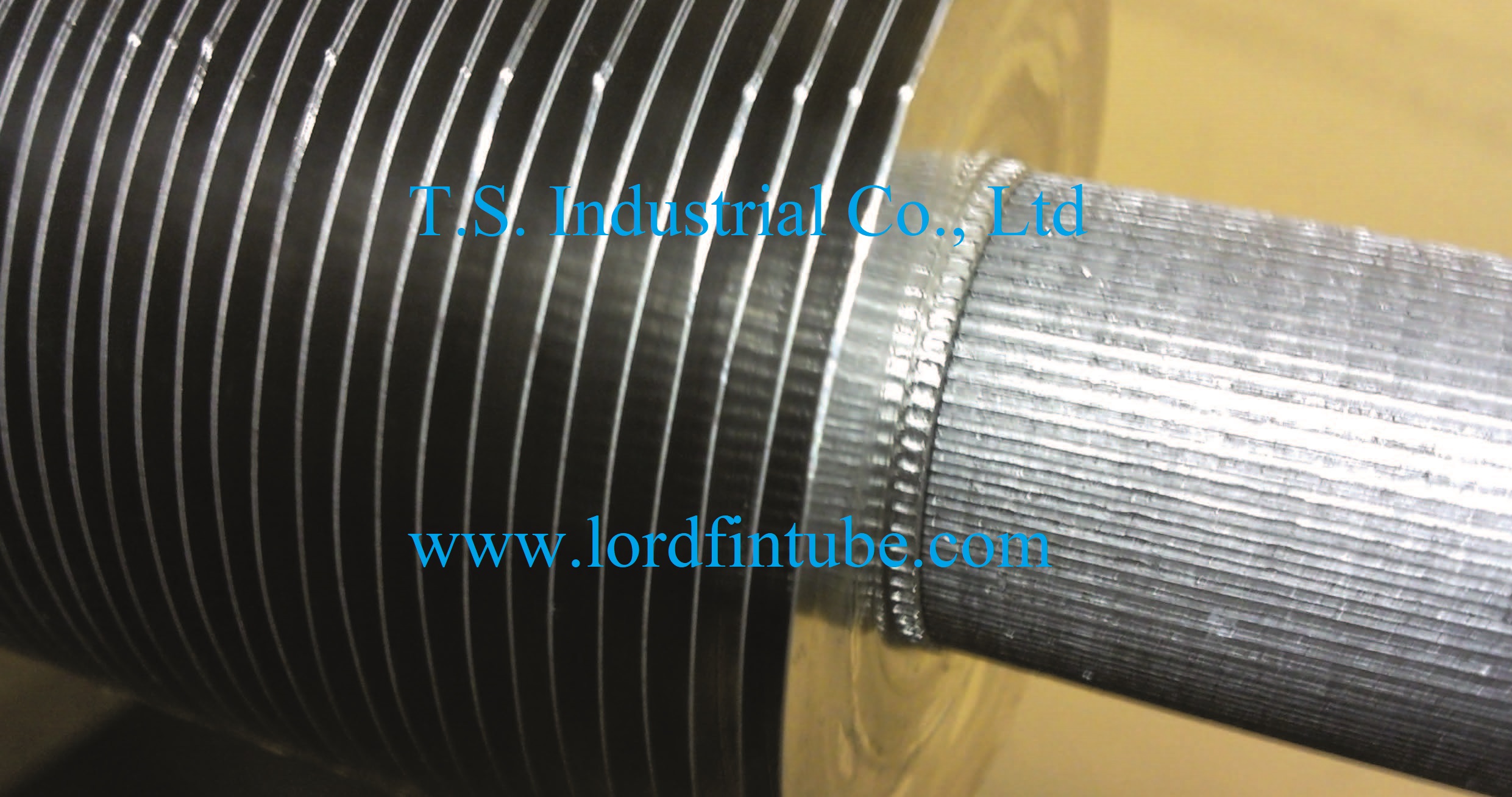 KLM Finned Tubes-Anwendungen
Die KLM-Rippenrohre erfüllen alle Kriterien für die Korrosionsbeständigkeit, die in Industriebereichen erforderlich sind, wie:
• Ölraffinerien, chemische und petrochemische Anlagen
• Erdgaskompressionsstationen
• Stahlwerke
• Dampfkondensationssysteme
• Verbrennungsanlagen für Haushaltsabfälle
• Mit vielen anderen Anwendungen in Kühlsystemen von elektrischen Transformatoren, in der Eisenbahn- und Automobilindustrie
Herstellungsverfahren für KLM-Rippenrohre
Der Aluminiumstreifen wird auf die gleiche Weise wie die Standard-L-Flosse geformt, wobei der Fuß der Flosse zusätzlich mit dem Rohr gerändelt wird. Die Rändelung verbessert sowohl den mechanischen Kontakt als auch die Wärmeübertragungseigenschaften.
Vorteil des KLM Finnensystems
• Voller Schutz des blanken Rohrs vor Korrosion.
• Erfolgreich getestet bei Betriebstemperaturen bis 320 ° C.
• Einzigartige Kombination aus hoher Wärmeleistung und Spannungsbeständigkeit mit atmosphärischem Korrosionsschutz.
• KLM kann alle Arten von Rippenrohren ersetzen
Aplicaciones de tubos con aletas KLM
Los tubos con aletas KLM cumplen con todos los criterios de resistencia a la corrosión requeridos en sectores industriales como:
• Refinerías de petróleo, plantas químicas y petroquímicas.
• Estaciones de compresión de gas natural.
• Acerías
• Sistemas de condensación de vapor.
• Plantas de incineración de residuos domésticos.
• Con muchas otras aplicaciones en los sistemas de enfriamiento de transformadores eléctricos, en la industria ferroviaria y automotriz.
Proceso de fabricación de tubos con aletas KLM
La tira de aluminio se forma de la misma manera que la aleta "L" estándar con un paso adicional de moletear el pie de la aleta al tubo. El moleteado mejora tanto el contacto mecánico como las propiedades de transferencia térmica.
Ventaja del sistema de aletas KLM
• Protección total del tubo desnudo contra la corrosión.
• Probado con éxito a temperaturas de servicio de hasta 320 ° C.
• Combinación única de alto rendimiento térmico y resistencia a las tensiones con protección contra la corrosión atmosférica.
• KLM puede reemplazar cualquier tipo de tubos con aletas
Links to Lord Fin Tube: