Rolling reduction of laser welded finned tube
The influence of rolling reduction of laser welded finned tube is as follows:
With the increase of rolling reduction, the outer fin height and inner rib height also increase. According to the law of metal flow in the rolling process, the depth of the blade cutting into the copper tube will increase with the increase of reduction. Due to the limitation of rolling shape, the radial compressed metal can not flow to the axial direction, so it is forced to flow to the gap between the roller blades with small resistance, so as to increase the height of the outer fin.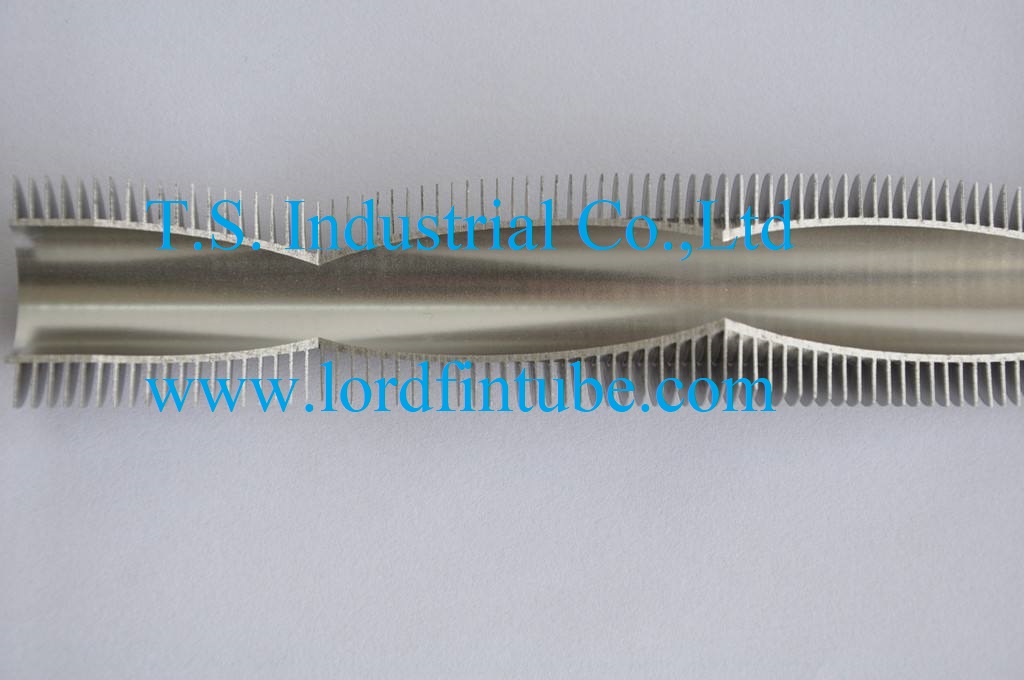 In addition, with the increase of rolling reduction, the rolling extrusion force on the inner aluminum tube will also increase. Under the action of circumferential extrusion force, the metal compressed radially flows to the groove of the inner spiral core head, increasing the metal filling rate at the groove, so as to increase the height of the inner rib, It is beneficial to increase the height of the outer fin and the inner rib of the finned tube, so as to improve the heat transfer performance.
1. High degree of automation, automatic fin laser welding machine can achieve one-time welding, synchronous winding fin, so that the fin foot and pipe depth welding.
2. Laser welding has high firmness and adhesion. Laser welding is metallurgical bonding, the welding strength is more than 600 MPa.
3. The precision of laser welding machine is high, and the repetition precision of welding a 8m long finned tube can reach 0.05mm.
4. The heat transfer coefficient of laser welded finned tube can be greatly improved by laser welding.
5. The fin pitch of laser welding can be less than or equal to 2.5mm, and the heat dissipation area is nearly 50% larger than that of high frequency welding tube (fin pitch ≥ 4.5mm), which greatly reduces the tube material and the volume of heat exchanger.
laser welded finned tube