Lord Fin Tube--Galvanised Oval Finned Tube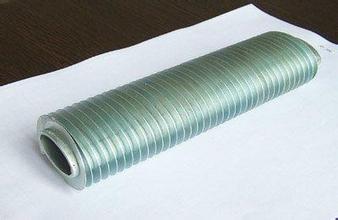 We represents in Pakistan, some of the World's well-Prominent Manufacturers & Suppliers, such as:
M/s IMI / CCI -USA,
M/s Voith Turbo Germany / Middle East FZE Dubai Branch,
M/s Howden®– Spain,
M/s Thermofin – Canada.
M/s TPS Technitube Rohrenwerke GmbH – Germany,
M/s ITT Engineering Valves – Singapore,
M/s Enervek – Greece,
M/s Shenzhen Changyuan New Material Co. Ltd. – China,
M/s Harbin Integrated Power Control Engineering Ltd. – China
as well besides many others.
Lord Fin Tube-- Galvanised Oval Finned Tube
While, our Parent Company :ATL - AL-Tariq Constructors (Pvt.) Ltd. –Karachi – Pakistan, having 40+ years of credible standing in Professional Engineering Services as EPC services providers/contractors in the fields of Mechanical, Electrical, Instrumentation, and Civil Engineering works to large Industrial and Power Projects of Pakistan. AL-Tariq Constructors have accomplished major EPC projects of Power Generation, Oil & gas, Petro-chemicals, and Industrial sectors as well.
ATL has participated for Mechanical Fabrication, Installation Testing, Commissioning of Turn-key JV – Projects, with world prominent Multinational & our National Companies like:
M/S Hanover Company – USA, (For JJVL – LPG Plant, at Jamshoro –Pakistan)
M/S ENAR Petrotech Services, Pakistan,
M/S Pakistan State Oil Company Ltd. – (PSO) - Pakistan,
M/S Pak Arab Refinery Company - (PARCO) – Pakistan,
M/S National Refinery Ltd. – (PPL) – Pakistan,
M/S BYCO Oil Co. (BYCO Refinery) Pakistan,
M/S Pakistan Refinery – Karachi,
M/S British Petroleum – Pakistan,
M/S Noell Gastechnik GmbH – Germany,
M/S Stroytransgaz – Russia,
M/S Engro Chemicals, Pakistan,
M/S Water & Power Development Authority – (WAPDA) – Pakistan,
M/S National Power – UK,
M/S China National Machinery Import & Export Corp. (CMEC) – China,
M/S Technopromexport – Russia,
M/S Tomen Power Plant – Japan,
Atomic Energy Commission – Pakistan,
M/S Sumsung Heavy Industries – Korea,
M/S Daewoo Engineering – Korea,
M/S National Engineering Services Pakistan (Pvt.) Ltd. – NESPAK,
M/S SNC Lavilin – Canada,
M/S Heavy Mechanical Complex – Pakistan,
M/S Civil Aviation Authority - Pakistan,
Port Qasim Authority, Bin Qasim – Pakistan.
ATL and ATT stands committed to provide excellent services on behalf of our valued principals.
Kindly go through our Business Group website for more details :
Therefore, it'll be our pleasure & honor to have a permanent & long lasting Business Association with your esteemed Organization.
In the meantime, we have following RFQ of Bin Qasim Power Station (BQPS) of K-Electric Ltd. For you to submit your Proposal/Offer, against:
S#
Description
QTY

01
TUBE; FINNED TUBE GALVANISED STEEL, OVAL
5,600
EA

NAME: TUBE FINNED GALVANISED STEEL OVAL.
SPECIFICATION:
TUBE CROSSECTION(OVAL):30x14x2MM,
TUBE LENGHT:5200MM,
TUBE MATERIAL:STB340-SC(STB35S)
FIN MATERIAL:SPCCT-SD
FIN DIMENSION:48x34x1MM,
FIN PITCH: 5MM
DWG.NO: 2091718 (Please find enclosed "Attachment")
MAKE:EUROPE,USA,JAPAN,CANADA

Kindly send us your Technical Proposal & Commercial Offer on FOB & CIF Karachi Basis (including our 10% Silent Sales Commission), along with supporting documents, technical details/specifications, customer references & certifications of manufacturer etc.
Your Proposal/offer to be addressed, as under:
The Dy. General Manager (Procurement)
K – Electric Ltd.
Procurement Office, Elander Road,
Near Shaheen Complex
Karachi – Pakistan
Your quotation must include the following information:
Delivery period: ______________
Offer Validity: ________________
DIMS / Weight:_______________
Payment Terms:______________
Inco term:____________________
Manufactures Name/Origin:_____
HS Code:_____________________
Make:________________________
All material quoted must have material test certificate (Mechanical & chemical properties) /Technical Literature
Please contact us if any clarification required
Publisher: Lord Fin Tube
Links to Fin Tube: