What is heat exchanger baffle?
What is heat exchanger baffle?
A heat exchanger baffle is a plate or barrier that is inserted into a heat exchanger to enhance heat transfer efficiency. The primary function of a baffle is to direct the flow of fluid inside the heat exchanger in a specific pattern, such as cross-flow or counter-flow, to maximize heat transfer.
Baffles are commonly used in shell and tube heat exchangers, which consist of a bundle of tubes enclosed in a shell. The baffles are placed inside the shell, perpendicular to the tube bundle, and divide the shell into several chambers. The fluid flows through the tubes and is directed by the baffles through each chamber, which increases the time the fluid spends in contact with the tube surface, thereby enhancing heat transfer efficiency.
The design and placement of baffles in a heat exchanger depend on the specific application requirements, including the type of fluid being heated or cooled, the flow rate, temperature, and pressure, and the desired heat transfer rate. The size, shape, and thickness of the baffles may also vary depending on the application.
Heat exchange baffles can be made of various materials, such as stainless steel, carbon steel, or titanium, depending on the corrosive or erosive nature of the fluid being processed. In some cases, baffles may also have holes or slots to allow for more fluid flow and heat transfer.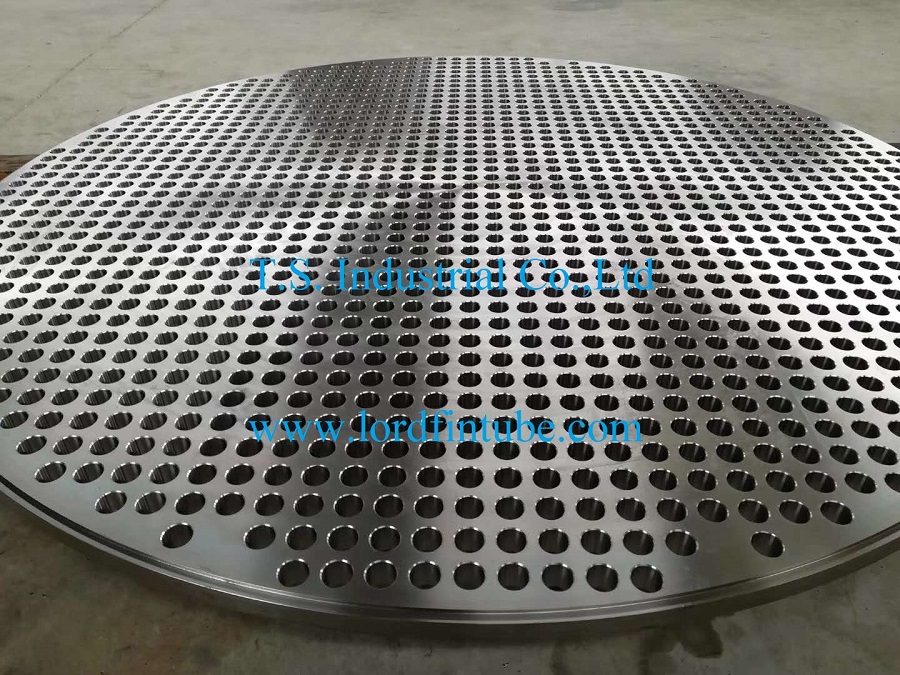 Heat exchanger baffle